Manufacturing
Machinery and tools
Turning
Our in-house turnery, comprising of big CNC lathes, CNC turning/milling machines for our special machinery offers contract manufacturing in terms of turning to different customers.
Due to the fact that these machines have been designed for special machinery, we are able to produce complex turned parts or combined turned/milling parts for you at competitive prices within a short time. This manufacturing process is being carried out in a 3-shift operation and comprises orders from one piece up to thousands of pieces. As well as in terms of milling, it almost doesn't matter which material is being used.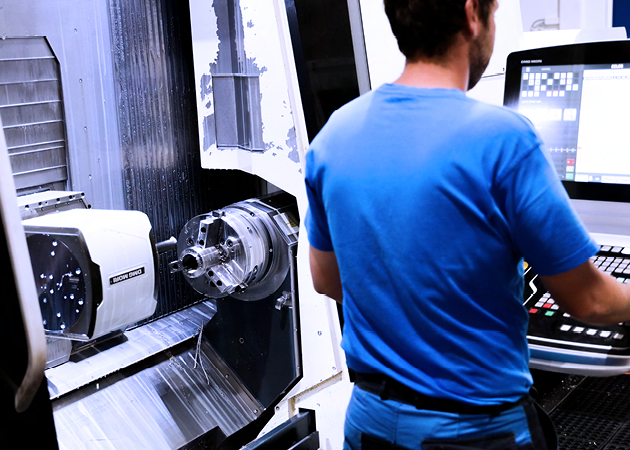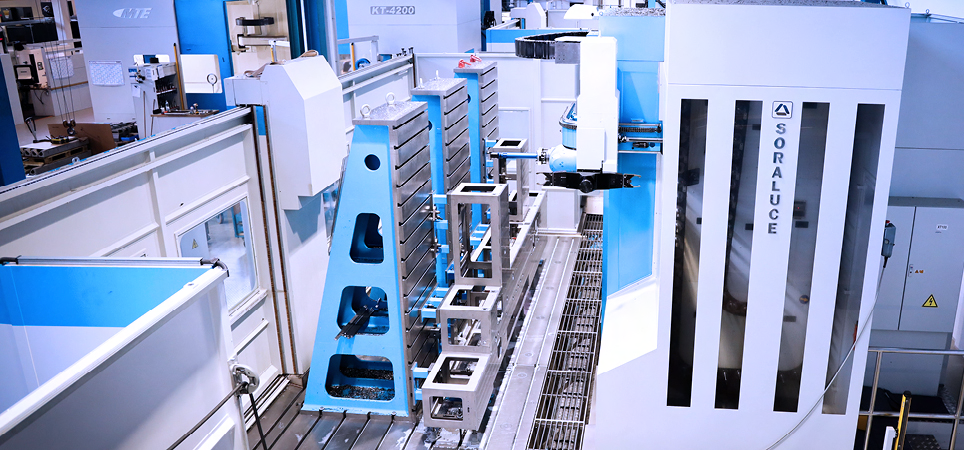 Milling
Additionally we supply you with milling parts lasting up to a size of 8000mm x 2500mm x 1200mm (LxWxH), also comprising orders from one piece up to thousands of pieces. Even in this aspect you benefit from our expertise in chipping of complex milling parts for special machinery and our state-of-the-art machinery. Just regarding contract manufacturing many customers of different industrial sectors are using our external manufacturing service for turned and milling parts taking thousands of hours per month.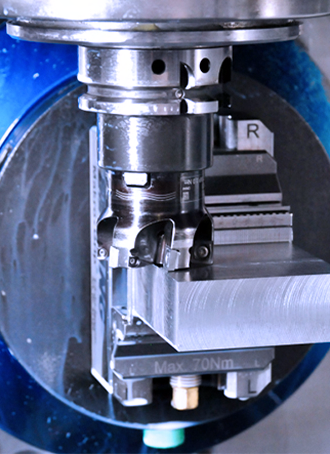 Painting
VAF not only produces turned and milling parts for machine building, but also offers its customers to deliver them completely painted, if required. Due to our high level of manufacturing and its state-of-the art painting shop including a drying area, we are able to deliver painted parts or welding assemblies ready for installation within a short time to our customers of the contract manufacturing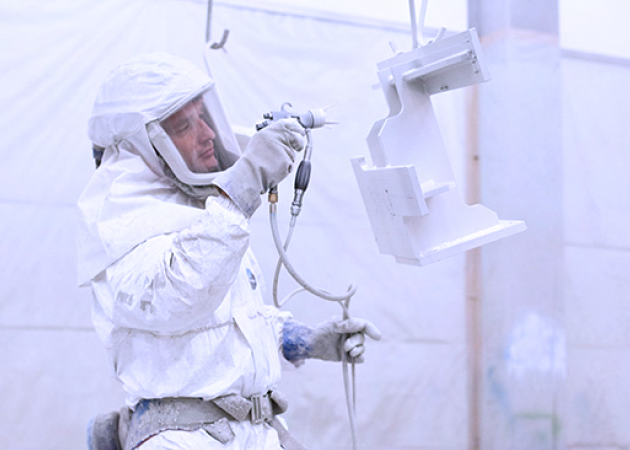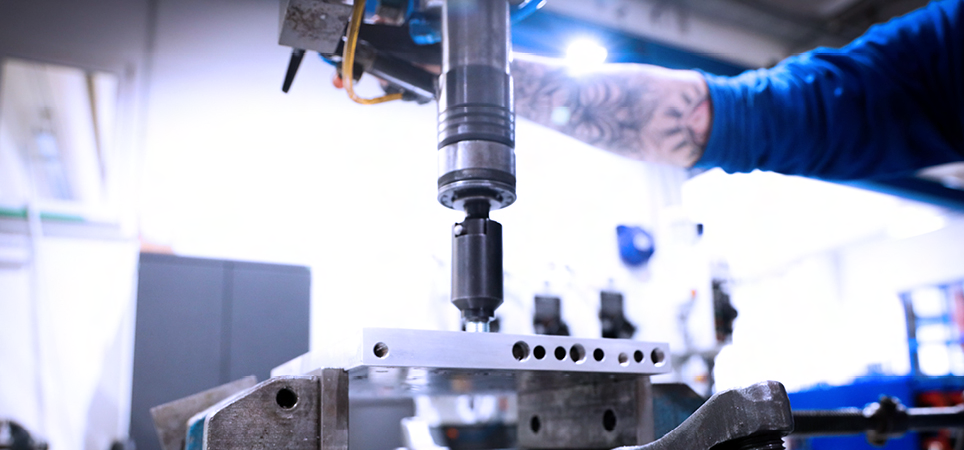 Mounted assemblies
In addition to the processing of parts VAF meanwhile delivers completely mounted, complex assemblies to well-known companies of the machine building or directly to factories of the pharmaceutical or food industry. Due to our expertise in assembling and manufacturing we are able to process commission orders for finished constructions of different customers within a short time, lasting from the chipping up to the assembly.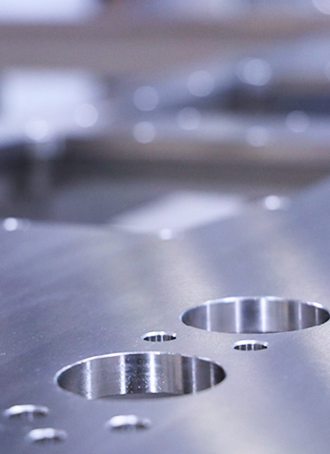 Finished welded parts
The raw welded parts or welding assemblies you deliver to us will be worked on until they are ready for installation. Due to our machinery comprising 20 CNC machining centers, the processing of big and complex welding assemblies is part of our day-to-day business. It doesn't matter whether the parts are made of steel, stainless steel, aluminum or precious metal. For all these materials we have skilled workers in machine operation and all the necessary work tools at our disposal. Even the dimension of the parts doesn't play an important role, as we are able to process parts up to dimensions of 8000mm x 2500mm x 1200mm (LWxH) – of course in a 3-shift operation.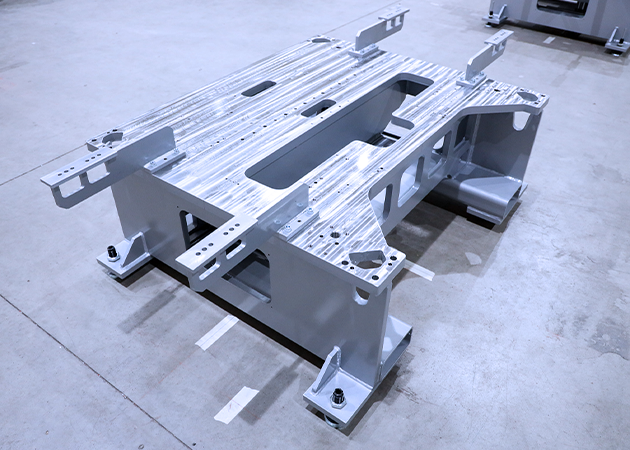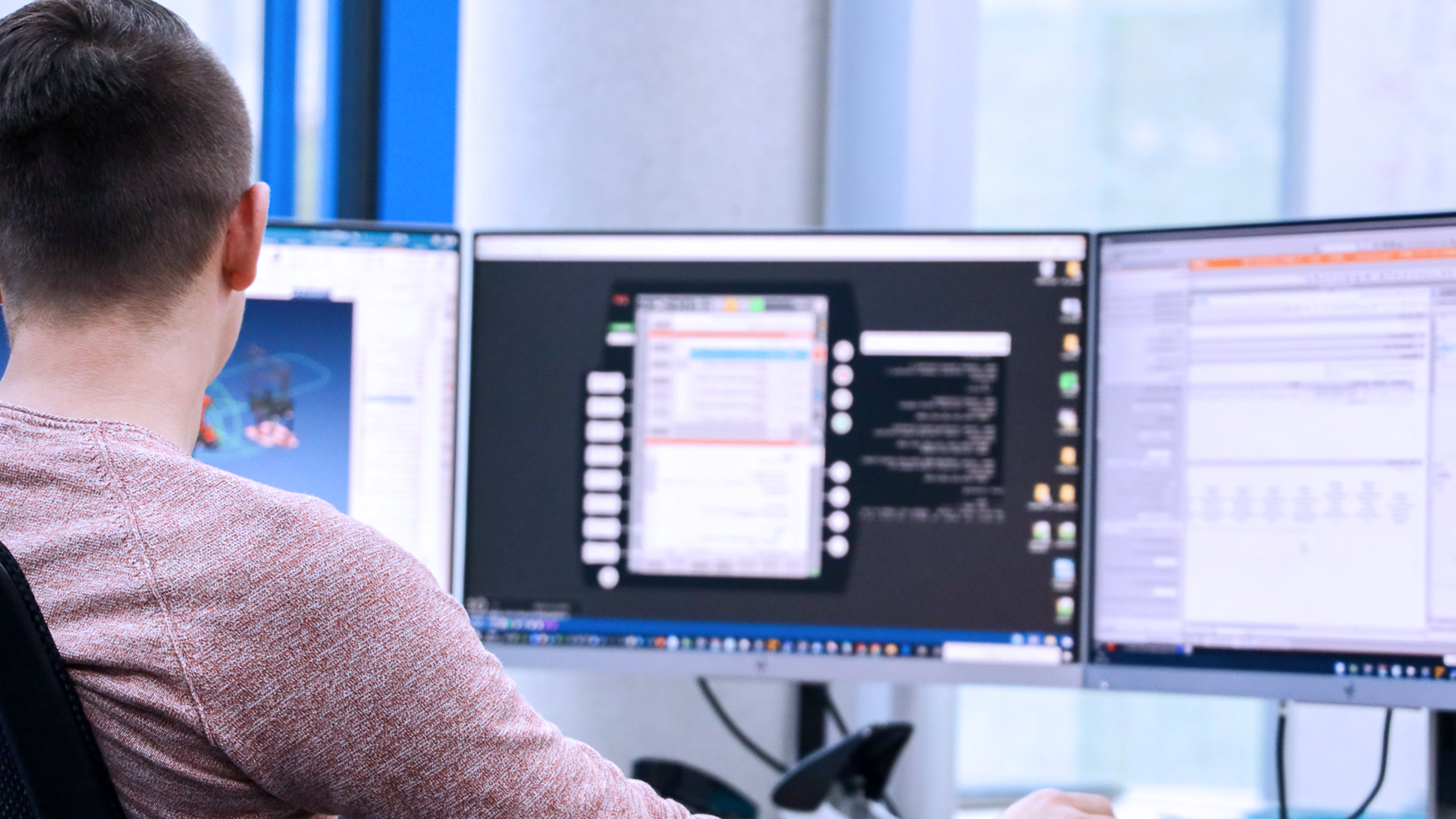 Questions?
Contact us for an individual offer.

Tel.+49(0)7362/9603-62
This email address is being protected from spambots. You need JavaScript enabled to view it.
VAF manufacturing portfolio
Are you familiar with our current manufacturing portfolio?
Download the important Information
of our Products and Services